In this article, we will present various hints and tips that you can use if you have decided to switch from your current CRM tool to HubSpot CRM.
Content
Migration Process: Step by Step
After Migration: Make the Most of HubSpot
Potential Problems and Solutions
Introduction
Today's digital age is dominated by platforms that simplify and streamline marketing, sales and all customer service. Amongst these platforms, HubSpot has steadily made its way to the top, renowned for its toolkit containing a comprehensive suite of tools that promises to streamline processes, improve customer relationships and drive business growth. While HubSpot's features sound enticing, moving from an established platform to another can be a challenging journey fraught with uncertainty and potential pitfalls.
This guide is designed to alleviate those concerns as much as possible. Whether you're transitioning from disparate systems or a single unified platform, moving to HubSpot doesn't have to be as complicated as it may seem at first glance. What is the goal of this article? To equip you with practical advice and best practices that will make sure your transition to HubSpot is smooth as butter.
Why Switch to HubSpot?
In the currently rather crowded marketplace of business solutions, HubSpot has distinguished itself as more than just a tool; it is revolutionizing the way companies approach marketing, sales, and customer service. Here are some compelling reasons why switching to HubSpot is worth it for you, too:
A unified platform

: The days of juggling multiple platforms for different needs are over. HubSpot provides an all-in-one solution that ensures a unified and transparent workflow. From inbound marketing to sales pipeline to customer relationship management, all the tools are under one roof, helping to optimize the user experience and simplify analytics.



User-friendly interface

: HubSpot often touts the phrase "easy-to-use", and we can attest that this is indeed true. Thanks to its intuitive design, even those who are just starting out with similar platforms can navigate, implement strategies, and monitor performance without a lengthy learning curve.



Robust integration

: businesses today use a myriad of tools, and HubSpot recognizes this. Its extensive library of integrations ensures that your existing tools won't be obsolete, but will work in harmony with HubSpot.
Essentially, moving to HubSpot is not just about adopting a new tool, but also a more efficient and comprehensive approach to business operations.
On this website g2.com you can compare HubSpot with any tool. This is a very detailed comparison, so feel free to use it.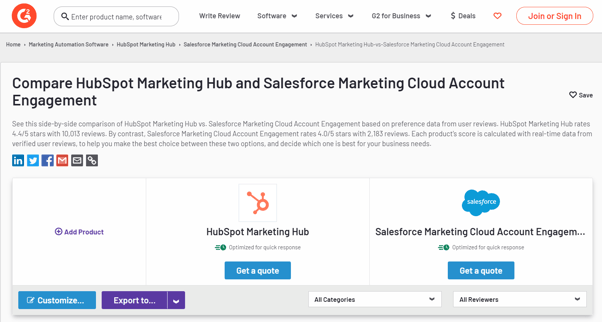 Before Migration: Preparation
Moving to a new platform like HubSpot requires more than just a decision to change. Proper preparation will ensure a smooth and efficient transition and set the foundation for a successful implementation. Here's what you should focus on before making the change:
1. Audit Your Existing Systems:
Before migrating, it is important to know all aspects of your existing system. Which processes are essential? Which data is critical to business operations? How are your sales, marketing and customer service teams currently using the existing platform?
2. Data Cleansing:
Not all data is worth migrating. Over time, databases become cluttered with outdated, redundant or irrelevant information. Migrating to a new system offers an opportunity to sort through this excess data. Go through your data sets, remove duplicates and think about what is necessary for the future. This step will not only make the transition easier, but will also increase efficiency in the long run.
3. Set Measurable Goals:
Migrating to HubSpot shouldn't be a goal in and of itself. What do you want to achieve after the change? Whether it's better lead conversion, streamlined customer service operations, or more efficient sales processes, set clear and measurable goals. This will guide your HubSpot customization and give you a benchmark to measure success.
Preparation is essentially the bridge between your current operations and the potential of HubSpot. By thoroughly understanding where you stand, cleaning up your resources, and defining where you want to get to, you'll prepare your business for a smooth and successful transition.
Migration Process: Step by Step
The process of migrating to HubSpot is intuitive, but requires a structured approach. By breaking it down step-by-step, you'll ensure you don't overlook anything and harness the full potential of the platform. Let's take this journey together:
1. Data Transfer:
This step is crucial. The information you've gathered over the years - contacts, sales data, marketing analytics - is invaluable.
Choosing the Right tools: HubSpot offers native tools and integrations with third-party services for migration. Determine which one is best for your scale and complexity.


Consistent Formatting: Ensure consistent data formatting to avoid inconsistencies within HubSpot.


Backup: Always, but really always, back up your data before you start your migration.
2. Integration with Other Tools:
Although HubSpot offers a comprehensive set of tools, you can use specialized tools for specific tasks.
Identify Essential Tools: not all integrations are necessary. Choose those that align with your stated goals.


Take Advantage of HubSpot's Marketplace of Apps: With countless integrations available, you can seamlessly connect your tools with HubSpot. Remember, synergy is the goal.
3. Personalisation:
HubSpot is not a single-purpose tool. It has a huge potential for customization, making it adaptable to your unique business model.
Personalize Your Dashboards: Customize your dashboards so you can instantly see the metrics that matter most to you.


Create Custom Features: while HubSpot has a wide range of default features, you may need specific features tailored to your business. Define them early.


Automate Your Workflow: HubSpot's strength lies in automation. Identify repetitive tasks and create workflows to automate them, giving you time to be more strategic.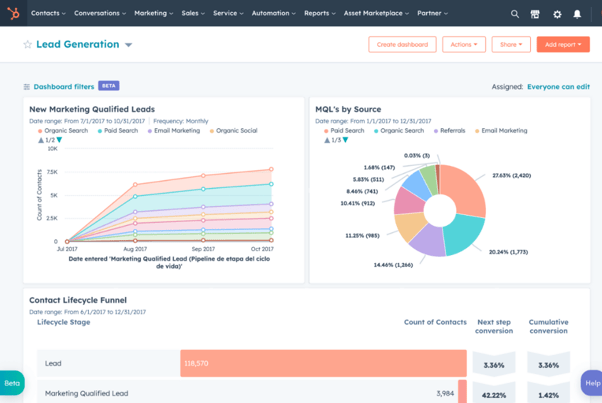 4. Testing:
Perform a pilot test before full deployment.
Small Data Set Testing: Start by importing a small data set into HubSpot and check that everything is properly aligned.


Verify Workflow: Make sure automated workflows are working as they should and triggering the correct actions.


Team Feedback: Involve your team, especially those who will be using HubSpot on a daily basis. Their feedback can highlight overlooked issues or areas that could be improved.
Essentially, the transition to HubSpot is a combination of careful planning, implementation, and ongoing evaluation. Following these steps will not only ensure that everything is set up correctly from the start, but will also ensure that your business maximizes the benefits of the platform.
After Migration: Make the Most of HubSpot
The transformation may be complete, but your collaboration with HubSpot is just beginning. To truly take advantage of the platform's full potential, you need to focus on optimizing its use. How can you ensure that you're using HubSpot to its fullest after the transition?
1. Training and Onboarding:
Take Advantage of HubSpot Academy: HubSpot offers a wealth of training resources, from webinars to courses. Support your team to get certified and expand their skills.


Regular Team Checks: Hold regular meetings to discuss any issues, share tips, and make sure everyone feels confident using the platform.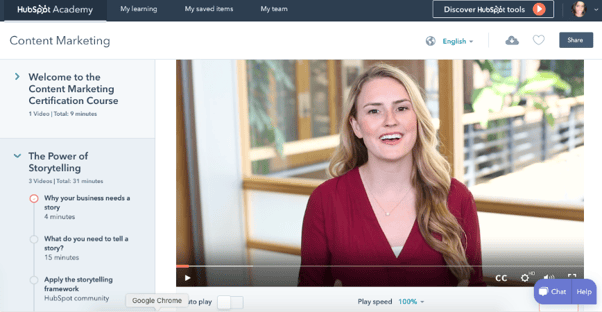 2. Optimization:
Regularly Review Metrics:Use HubSpot's analytics tools to track performance against pre-transformation goals. This will help you identify areas that need improvement.


Stay Current: HubSpot regularly rolls out new features and updates. Make sure you stay up-to-date so you can take advantage of the latest tools and features.
3. Get Involved in the Community:
Join the HubSpot Community: Connect with other HubSpot users in your area or industry. These communities offer invaluable insights, best practices, and troubleshooting tips.


Participate in Forums: HubSpot forums are a reservoir of knowledge. Get actively involved and seek advice and share your experiences.
By actively learning, continuously optimizing, and engaging with the broader HubSpot community, you not only use the platform, but also own it, ensuring the continued growth and success of your business.
Potential Problems and Solutions
Like any such migration, moving to HubSpot can have a number of snags. However, you don't need to worry - with enough information and good preparation, these issues can be easily overcome. Here are some of the most common difficulties and how to overcome them:
Data Conversion Problems:
Problem: Loss of data during transfer or inconsistencies in the imported data.
Solution: Double check data formats before importing. Make sure you have backed up your data. If you're unsure, consider using an expert or specialized migration tools that provide visual mapping of data transfers to migrate to HubSpot.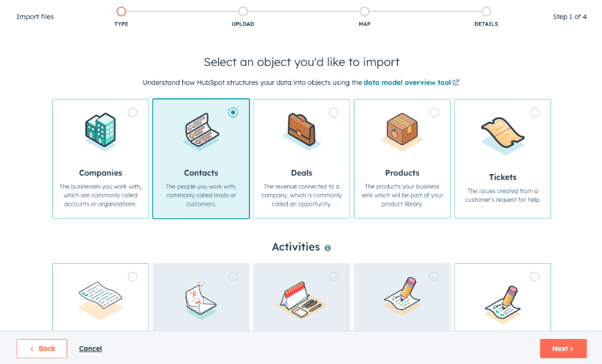 Integration Complexity:
Problem: Existing third-party tools may not integrate perfectly with HubSpot or may disrupt original functionality.
Solution: Prioritize basic integrations. Use the HubSpot marketplace to find proven and recommended integrations. For specialized tools, consider custom API integrations or consult with HubSpot Solutions Partners.
Feature Overload:
Problem: HubSpot's complex toolset can be really overwhelming, leading to incomplete use of available tools.
Solution: Start with the primary features related to your stated goals. Once your team is up to speed, move on to more advanced features. HubSpot Academy and community forums can provide valuable information on best practices.
Resistance to Change:
Problem: Team members may be hesitant to adopt a new platform, especially if they were comfortable with the old system.
Solution: Organize a training session and encourage team members to voice their concerns. Demonstrating the benefits of HubSpot and offering hands-on guidance can ease the transition process.
Conclusion
Adopting a new platform, especially one as complex as HubSpot, is a journey of great change. While there may be a few hurdles along the way, the end result promises very high efficiency, growth and a simplified approach to business operations.
The key is proper preparation, awareness of potential problems and continuous optimization of operations. When you finally decide to use HubSpot, remember that this platform is not just a tool, but a partner for a successful business. So arm yourself with knowledge, join the HubSpot community and watch your business reach new milestones.
Are you ready to start using HubSpot to its full potential? If so, don't hesitate to contact us to schedule a free consultation with our experts. They'll be happy to answer any questions you may have. However, if you are still hesitating, you can also read our article on Comprehensive Comparison: HubSpot vs. Microsoft Dynamics, where we compare these two tools in detail.
FAQ
1. How long does it take to switch to HubSpot?
It varies by company size; typically a few weeks for small companies and a few months for larger companies.
2. Will I lose data during the migration?
Not if the migration is done correctly. Always back up and recheck your data after migration.
3. Can I integrate my old tools with the HubSpot platform?
Yes, HubSpot supports a number of third-party integrations.
4. Is there any training available from HubSpot?
Yes, through HubSpot Academy and third-party specialists.
5. How is HubSpot different from other CRM platforms?
It is an all-in-one platform integrating marketing, sales and customer service with a user-friendly interface.
6. Can I come back from HubSpot if it's not a good fit for me?
Yes, you can export data from HubSpot. Always consult with your IT or CRM experts before leaving.